Reminder: Early Release today at 12:35. Lunch will be served and busses will run. Happy Summer Break!

Last day of school Friday, May 27 with Early Release at 12:35 pm. Lunch will be served and busses will run. Have a great summer!

Kindergarten Graduation tonight at RHS starting at 5:30 pm. Doors open at 5:00. This is only for Red and Blue Hall Kindergarten classes.

Are you ready for Kindergarten Graduation? AELC STAFF CAN'T WAIT! Here is all the information you need to know for your children as they graduate from Kindergarten to First Grade. Boost and PreK students will get their turn NEXT YEAR.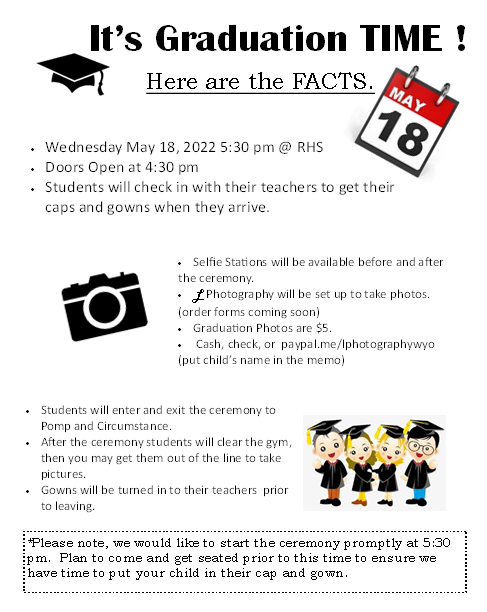 Parents please claim lost glasses in our front office.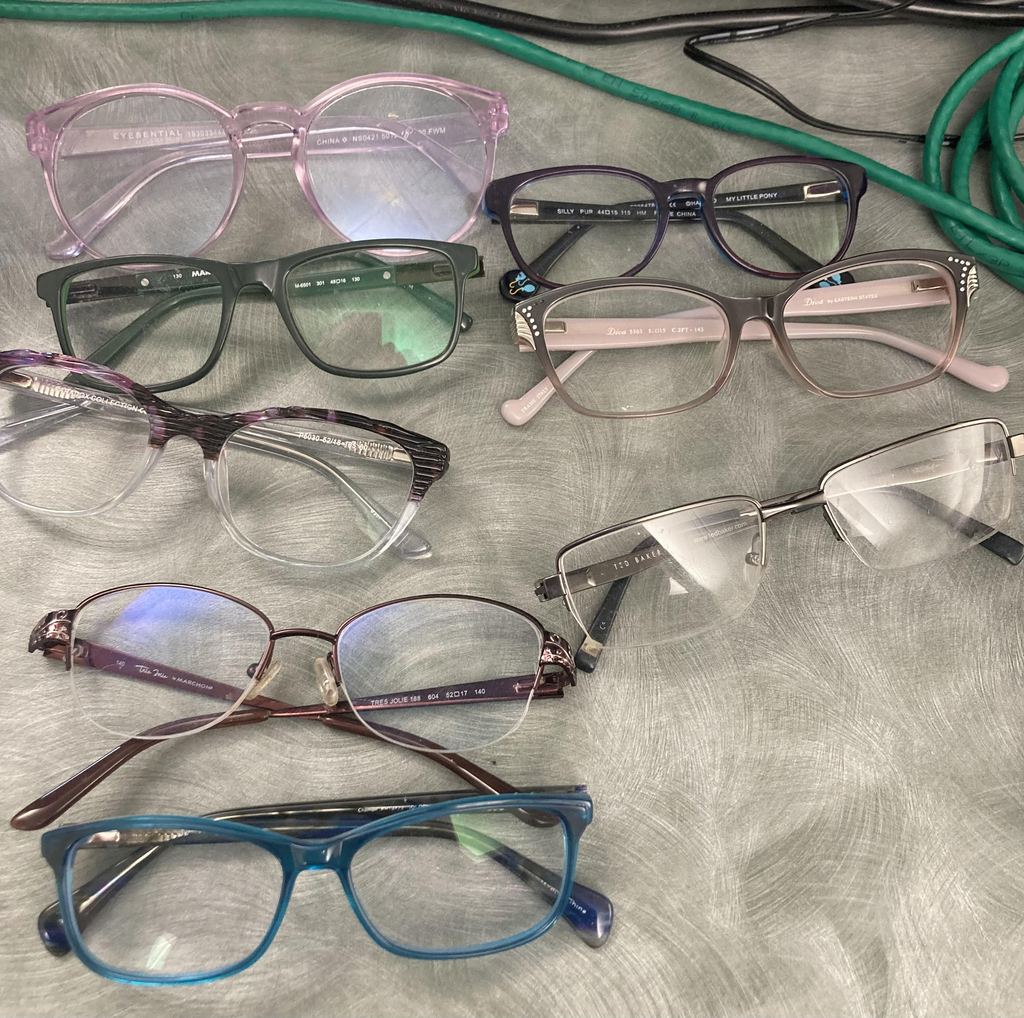 It's Cap Decorating Night! Outgoing Kindergarten Families come decorate your cap for Graduation tonight with AELC staff! Join us from 4:00-6:00 pm. Students unable to attend will make their caps with school staff on Friday. Can't Wait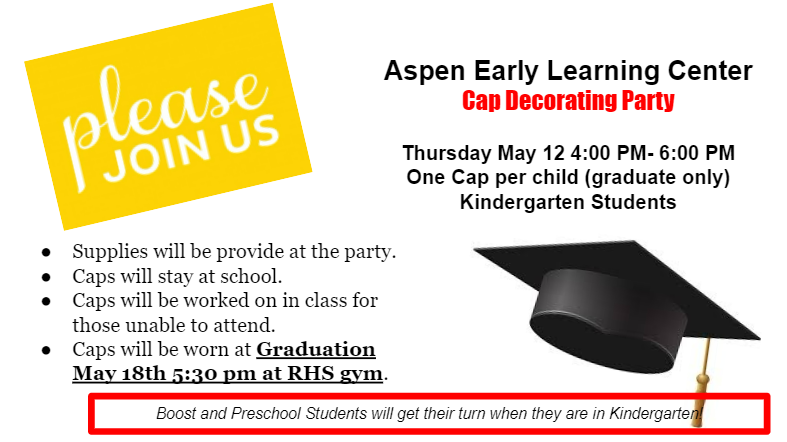 AELC THANKS all the families, staff and volunteers who made last nights Title I Family Literacy Night a success. AELC hosted 272 attendees who worked together on fun literacy activities to learn and grow our kindergarteners! Thank you for always partnering with us!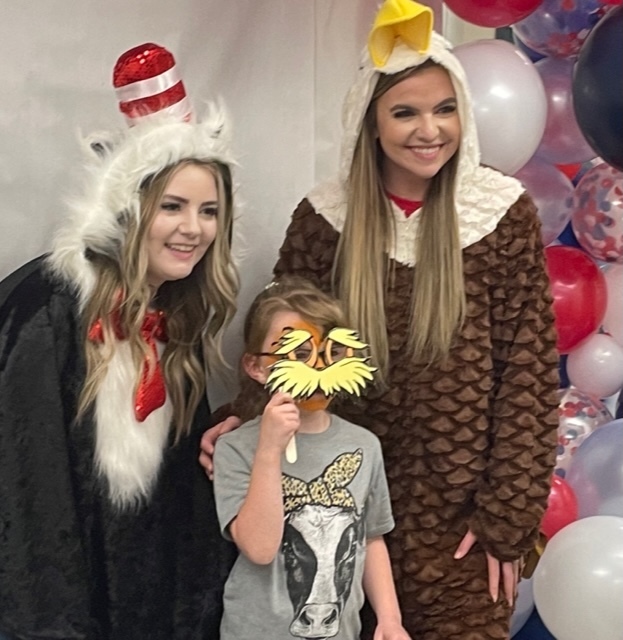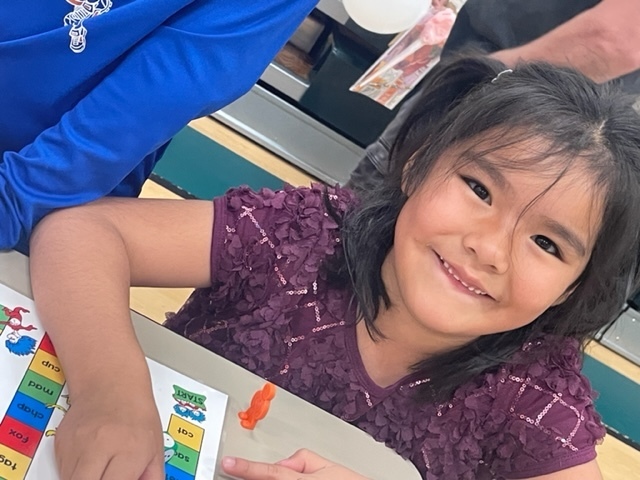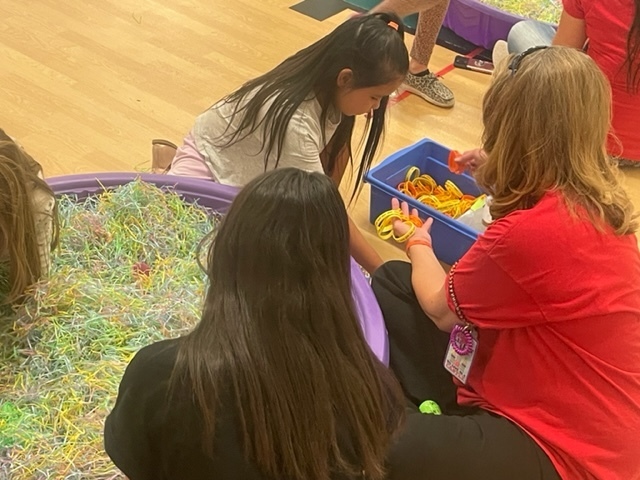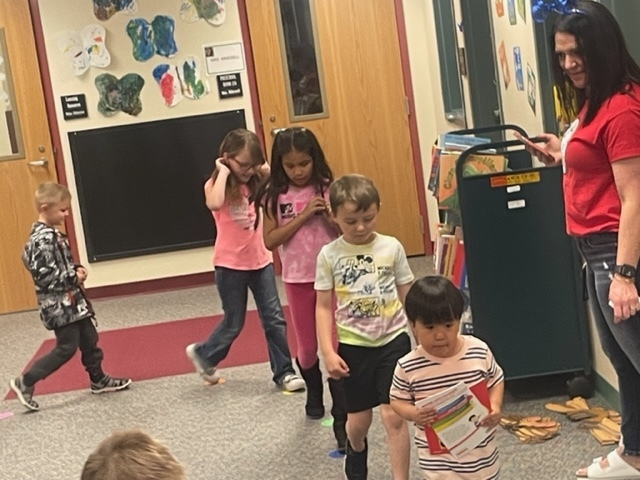 Kindergarten Students and Families it is GRADUATION TIME! All our outgoing kindergarten parents and families join us on Thursday May 12 to decorate your graduation Cap. (Boost & PreK families you will get your turn NEXT YEAR!)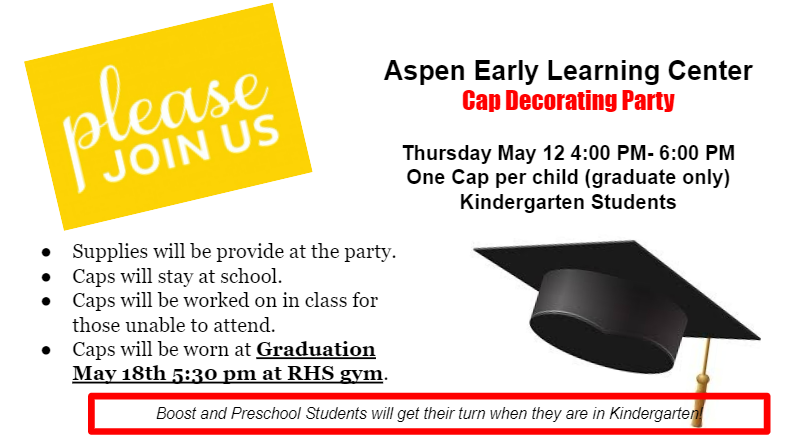 Join us tonight for the AELC Title I Dr. Seuss Literacy Night from 5:30-7:00 pm. Enjoy activities with your child that practice their literacy skills and learn fun ways to incorporate literacy into games and experiences you can do at home. Don't forget to stop by and grab some treats while you enjoy this learning time together as a family.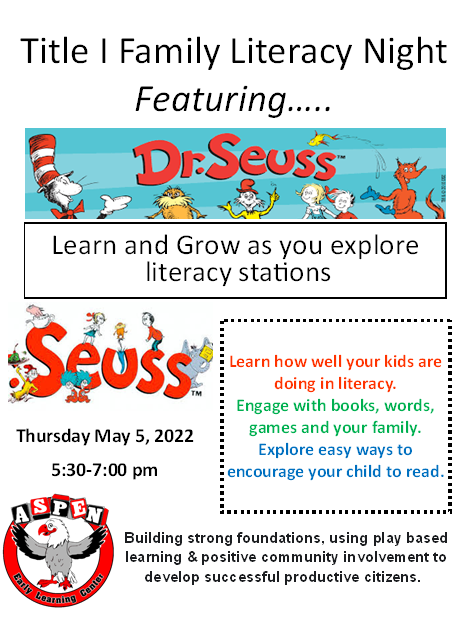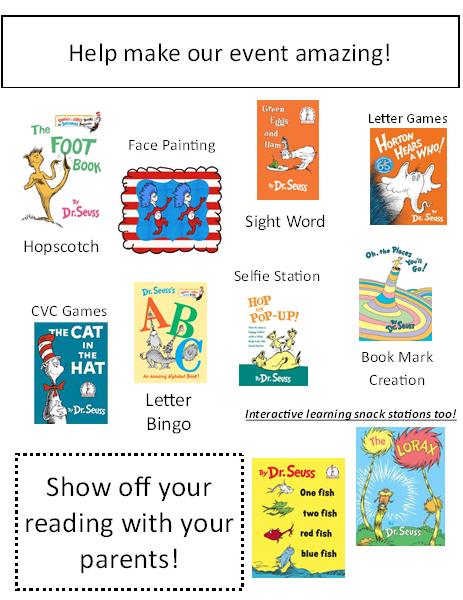 AELC is celebrating ALL of our STAFF this week with daily treat. Reach out to a staff member and give them a shoutout on all their hard work. Special recognition today goes to our STAFF CHOICES for Certified Staff of the Year: Capella Morris; Classified Staff of the Year: Jessica Jevne; and our AELC TEAM of the Year: Special Education Team consisting of Shelli Chance, Bret Hoover, Dana Osborne, Jennifer Jones, Robin Wilcox, Blair Downey, Erika Harker, and Isaac DeVries. Additional Recognition goes to Misti Motisi for her 15 years of service, Kristin Wilson for her 15 years of service, Danielle Gray for her 5 years of service, and Blair Downey for her 5 years of service in FCSD #25.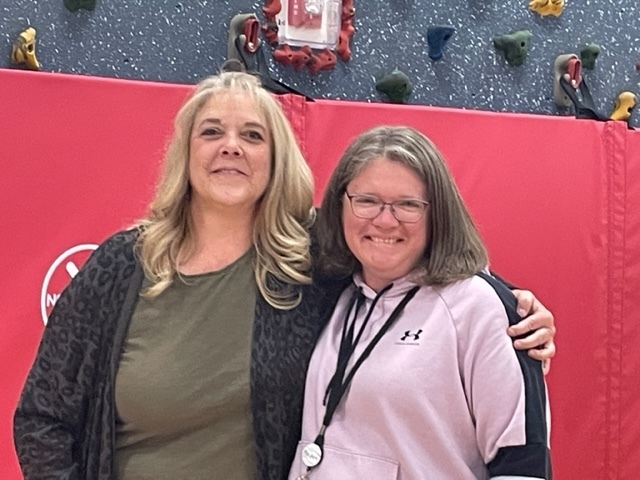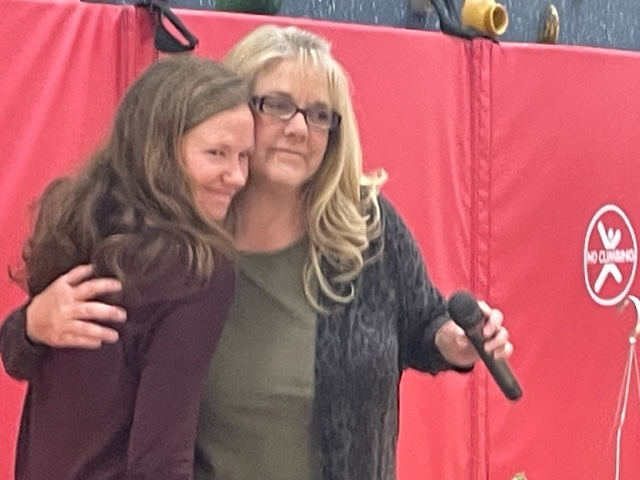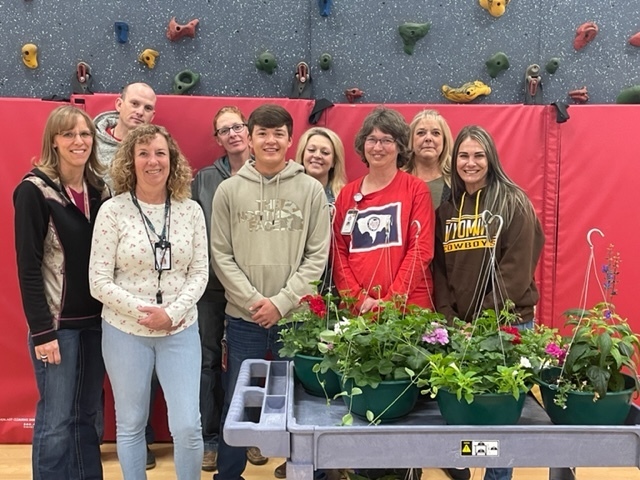 Parents: Due to the construction on Sunset Blvd. there will no longer be parent pick up at the bus transfer after school for the rest of the school year.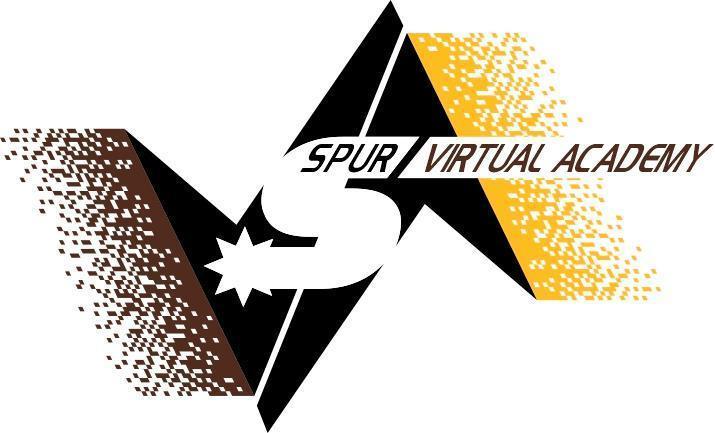 Reminder: The Title I Dr. Suess Family Night will not be held tonight. It has been rescheduled for Thursday, May 5 from 5 - 7 pm. Flyers are coming home tonight with your student.

PAC FACEBOOK Live will begin in 5 min! Join us!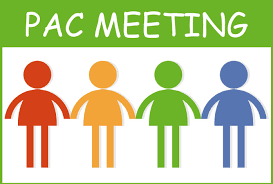 Join us Thursday @ Noon for our Monthly PAC. We will celebrate our success on Penny Ninja and our Model PLC re-designation as well as discuss upcoming events and discuss our Title I Review. Take a minute to complete this Title I survey:
https://forms.gle/kkHryceWNuPJTPAEA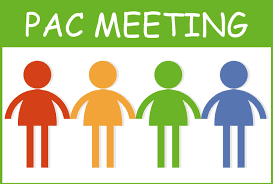 Class picture envelopes are due back Friday. These are optional for families to purchase for $10. If you would like to purchase a class picture and do not have an envelope, you may send in $10 cash, check payable to L. Photography, or Paypal.me/lphotographywyo.

Reminder: Friday, April 15 is an early release day. Students will release at 12:35. Lunch will be served and busses will run. Afternoon 4-year-old Preschool will not be held on this day.

And the WINNERS ARE IN! Take a peek at our leader board to see if your class won. Our Fantastic Friday had Aspen Eagles bringing in over $1700 in coins & bills to bring our total over $3,500! Official total will be shared once the bank counts all those coins!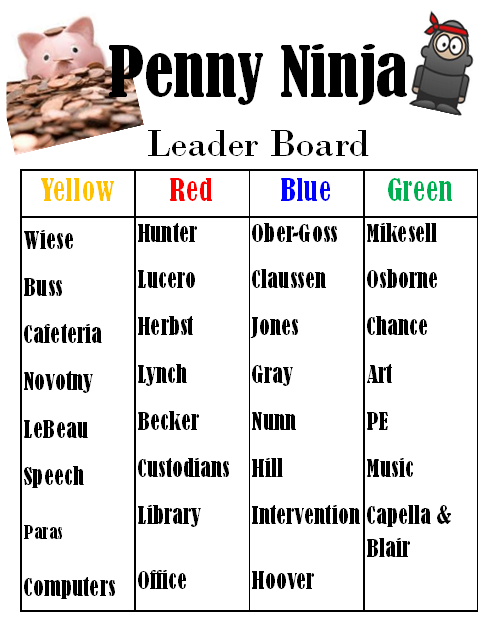 Thrill seeking Aspen Eagles will challenge our current leading classrooms tomorrow for the last day of Penny Ninja! Check out our current leader board. Today our Eagles brought in over $650 to bring our total to $1740! Can't wait to see what you do tomorrow!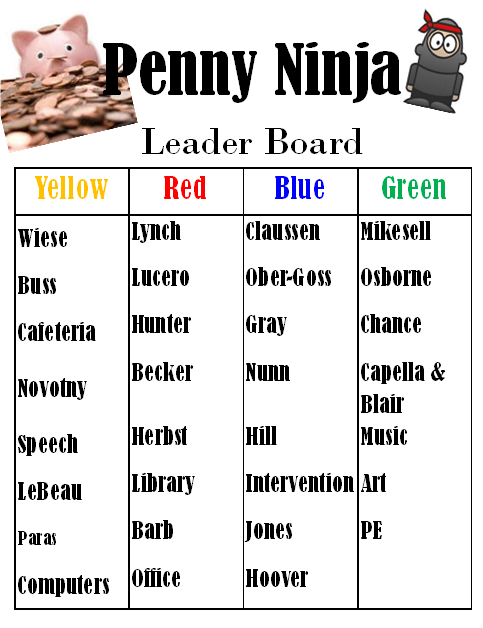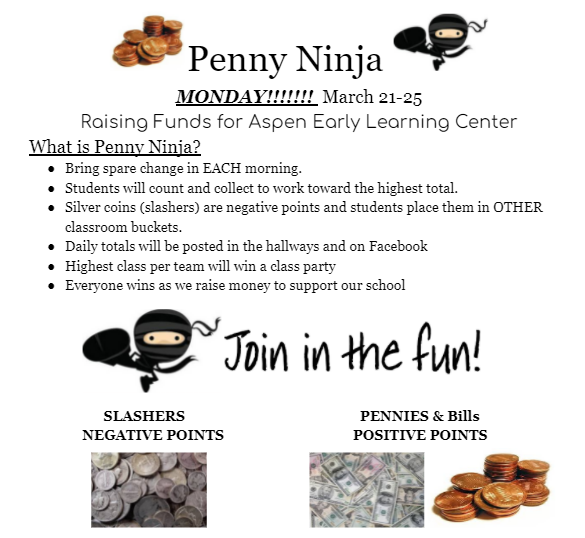 Wow! Wednesday brought in the highest so far with a total over $550! That brings our Penny Ninja total to $1074. Aspen Eagles ROCK! Keep your change, bills, and silver slasher coming! Check out who is in the lead and who needs some slashers tomorrow...